Nursery Management Today Awards 2018 - Apprentice of the Year - Charlotte O'Neill
We are excited to announce that our lovely Charlotte was selected as a FINALIST in the National Awards scheme run by Nursery Management Today Magazine.
Charlotte was one of 5 shortlisted candidates of practitioners from all over the UK. We are so proud of all that Charlotte has achieved in her time with us so far, and are thrilled that she has also received national acclaim!
NDNA Awards 2018 - Practitioner of the Year - Maxine Hill
We are absolutely thrilled to let you know that our lovely Maxine has achieved national acclaim, winning the award for Nursery Practitioner of the Year in the National Day Nursery Association (NDNA) Awards scheme. Maxine was one of 7 shortlisted candidates of practitioners from all over the UK. We are so very proud of her and happy that she earned the recognition she so rightfully deserves.
We also want to say a heartfelt THANK YOU to all the parents who supported her nomination. We all agree that we have never had such a lovely bunch and we feel quite lucky to be able to be a small part of your family life.
'
Nursery World Awards 2018 - Finalist - Nursery Food Award
FINALIST in the National Awards scheme run by Nursery World Magazine.
We are one of four Nurseries in the country to be singled out for our food offering in both Hayfield and Disley Nurseries. Our Disley Nursery hosted an Awards Judge, who came along to assess our catering arrangements and, while the Judge didn't visit Hayfield personally, she said that she was certain she would find "the same level of passion for high quality food and creativity in the Menu" as she witnessed in Disley. I know that she also spoke to a few parents, who were very supportive of our efforts - thank you!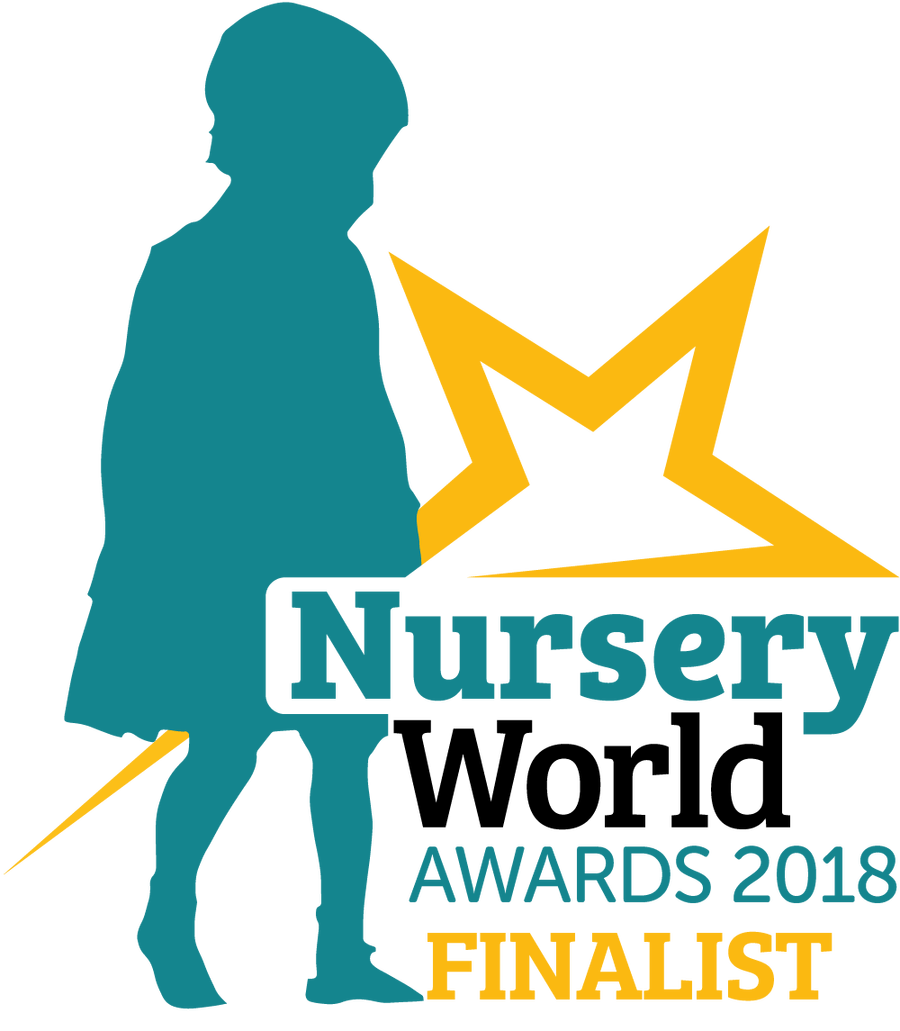 We take a great deal of pride in everything we do. Sometimes, we attract the attention of our colleagues and peers for the things we do particularly well. It is a great boost to all of us to know that, owing to our exceptionally high standards, we are amongst the best in the entire country at what we do.
Our owner, Kimberly, was also recognised as being The Best Nursery Chef in the country by "Nursery Management Today", our professional industry title. Kimberly's nerves were fully tested when she competed in a Master Chef style "cook-off" in front of the cameras in a professional kitchen. But, according to the judges; "There was thought behind every element of her meal ... She was brave in her choice of fish as the main course and also featured an excellent vegetarian alternative ... Kimberly's passion makes food part of the fabric of the Nursery."