We are delighted to announce that Maxine has been shortlisted for The National Day Nurseries Association Practitioner of the Year! Congratulations, Maxine! And thank you, lovely parents, for supporting our nomination with your votes.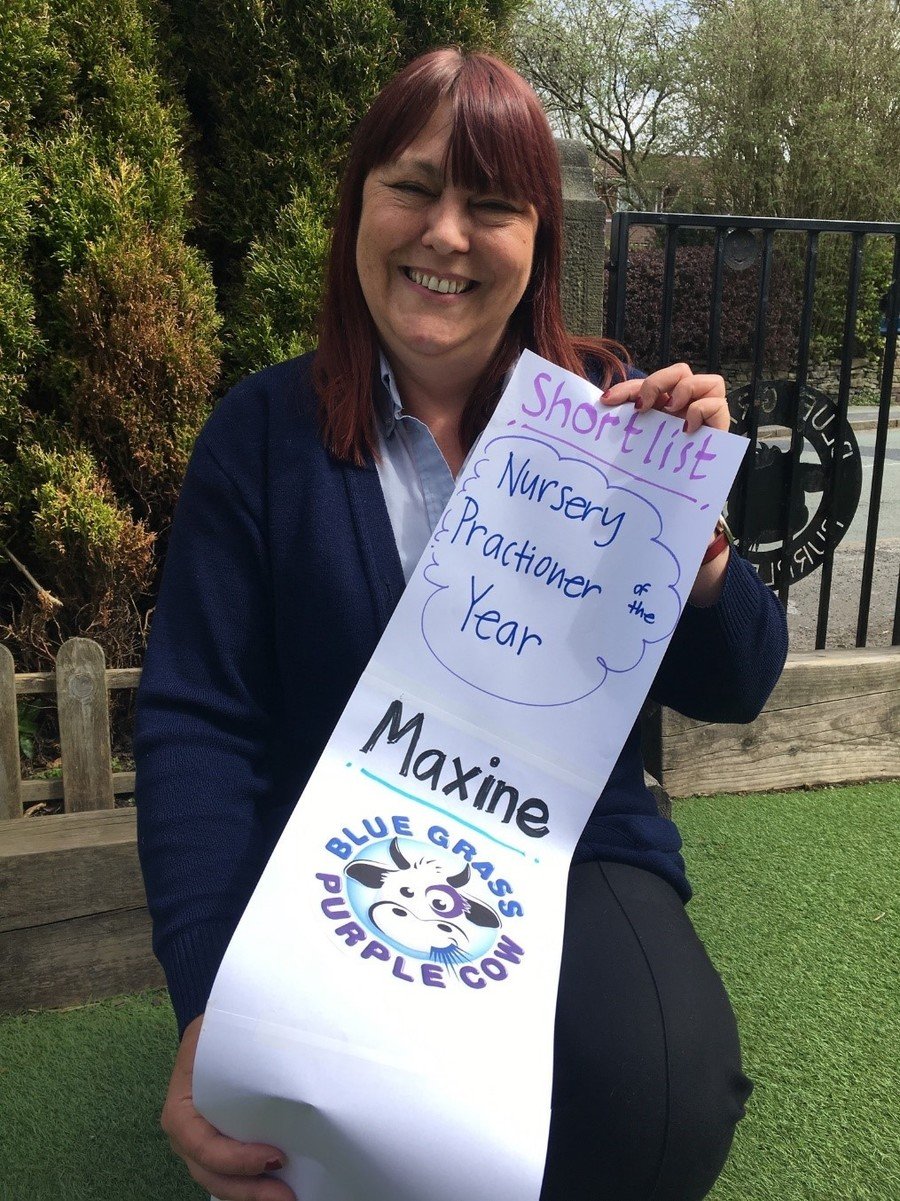 Maxine, who is up for the prestigious award, along with six other shortlisted entrants across the country, said:
"I am so delighted to have been nominated by my Nursery Manager, let alone shortlisted! I'm so proud that the parents of the Nursery believe in me so much that they voted for me. It's all the more special to me, knowing that it's our parents who think I am worthy of this title."
NDNA Chief Executive, Purnima Tanuku OBE, said:
"A huge well done to Blue Grass Purple Cow Nursery! This is a fantastic achievement for them. They should be very proud of their amazing, hard work in this sector. I look forward to seeing Maxine at the ceremony in June, where we will celebrate her success with her."
BBC Midlands journalist, Sarah Bishop, will be announcing the winners at the gala awards ceremony at the Ricoh Arena in Coventry on the 22nd of June.
The 15th annual Awards have seen more nurseries than ever register with 200 applying.
We will be attending the Gala Awards Ceremony on June 22, where we will discover if Maxine has scooped the Title.
We take a great deal of pride in everything we do. Sometimes, we attract the attention of our colleagues and peers for the things we do particularly well. It is a great boost to all of us to know that, owing to our exceptionally high standards, we are amongst the best in the entire country at what we do.
Our owner, Kimberly, was also recognised as being The Best Nursery Chef in the country by "Nursery Management Today", our professional industry title. Kimberly's nerves were fully tested when she competed in a Master Chef style "cook-off" in front of the cameras in a professional kitchen. But, according to the judges; "There was thought behind every element of her meal ... She was brave in her choice of fish as the main course and also featured an excellent vegetarian alternative ... Kimberly's passion makes food part of the fabric of the Nursery."